Positioning elements in your garden
It may be obvious but knowing where best to place various elements in your garden is key to maximising the enjoyment of the space and there are many things to consider.
First and foremost is where you want to spend most of your time, this is normally a seating or entertaining area and needs to be close at hand and easy to access with drinks and food which is typically right outside the house. Things to consider are the amount of sun the area receives in summer, do you actually like sitting in full sun or do you normally seek shade, is it evening sun for dinner outside or morning sun for the first coffee of the day. Is the area sheltered from the wind and private or if it isn't can you make it so?
If the perfect area is down the other end of the garden its very important to make it as inviting as possible with a pathway so you don't need to walk across the lawn and possibly shelter, lighting and heating such as a firebowl to make it feel cosy. We tend to take the easier option and need extra persuasion to traverse those few extra metres.
Outdoor kitchens and fixed BBQ areas have increased in popularity over the last few years and there are a few things to consider to decide if they are right for you. 
The position of a charcoal BBQ can be a tricky thing, you don't want to smoke out your neighbours or your guests and as the delegated chef of the day you want to be part of the socialising. Unless you switch to gas you have many factors to consider with the perfect BBQ position and having a fixed one can limit your options. Before committing to a position it is best if you spend a summer using the BBQ as if it was a fixed structure just to make sure. And if you want all the amazing extras such as ox grill, pizza oven, fridge, sink and wine cooler consider how often you would really use it before committing.
All gardens, however small can make use of  focal points to give the space that designed feel. Focal points are a feature at a key point to draw the eye around the space, or even away from an unsightly view and can help gardens look bigger. This can be achieved with a variety of things such as a central water feature at a cross path, an archway framing a tree at the end of the garden, a sculpture nestled into planting or a stepping stone path to a bench or large pot.  When positioning a focal point consider where you will walk and sit in your garden and what you see from inside your house – would a well positioned tree or pot improve your view out of the kitchen window? Having something to discover in a garden, an unexpected detail or view is what makes a garden special.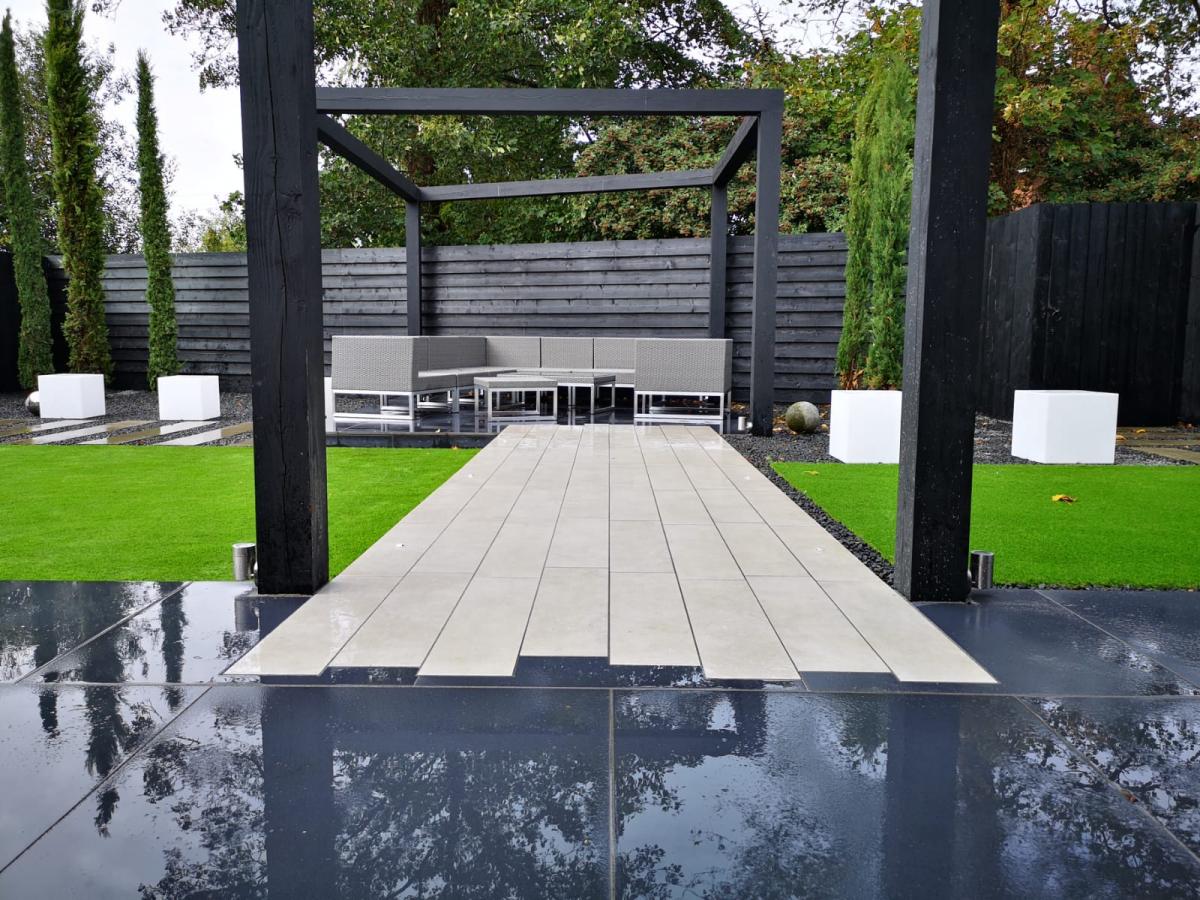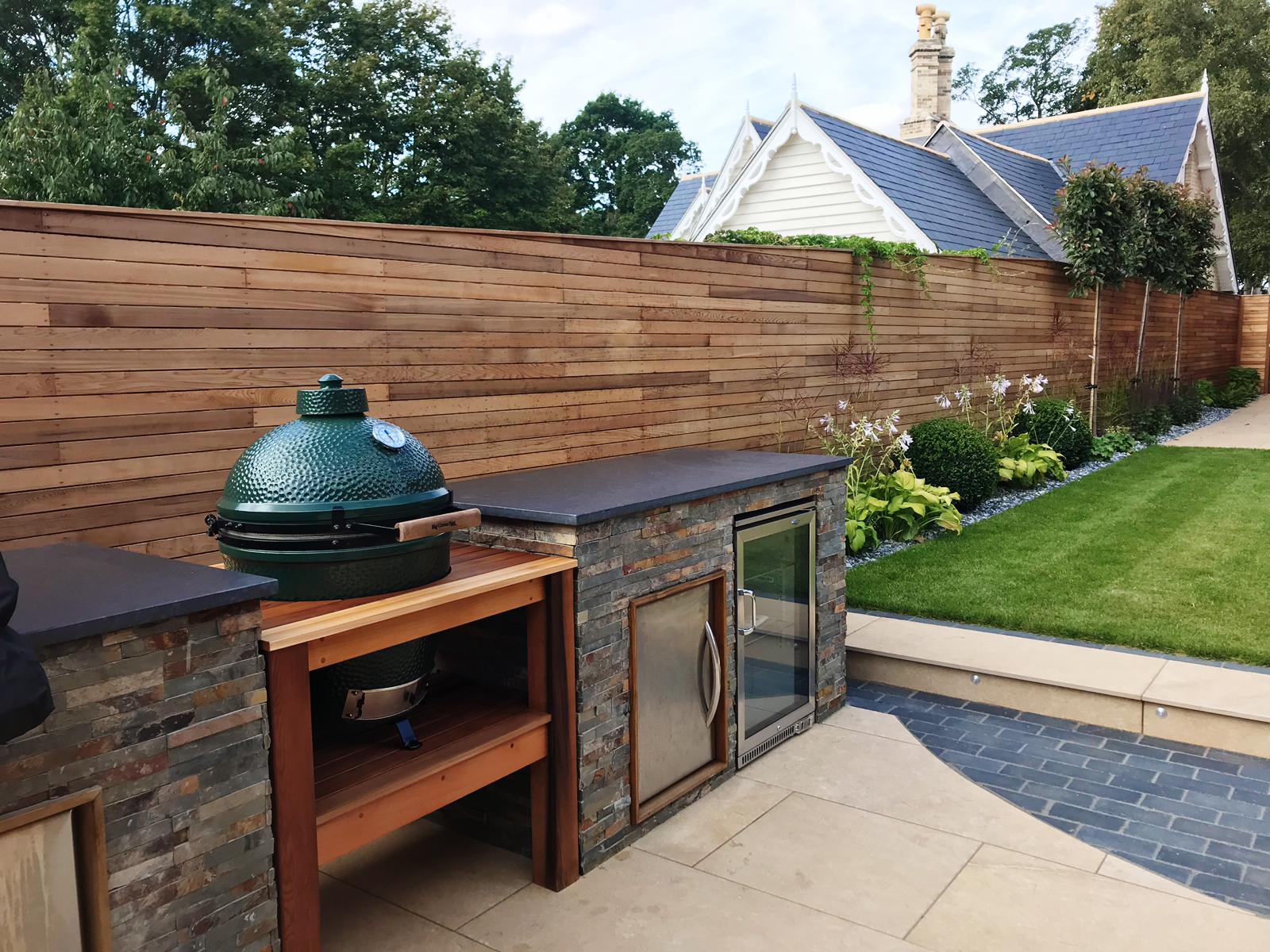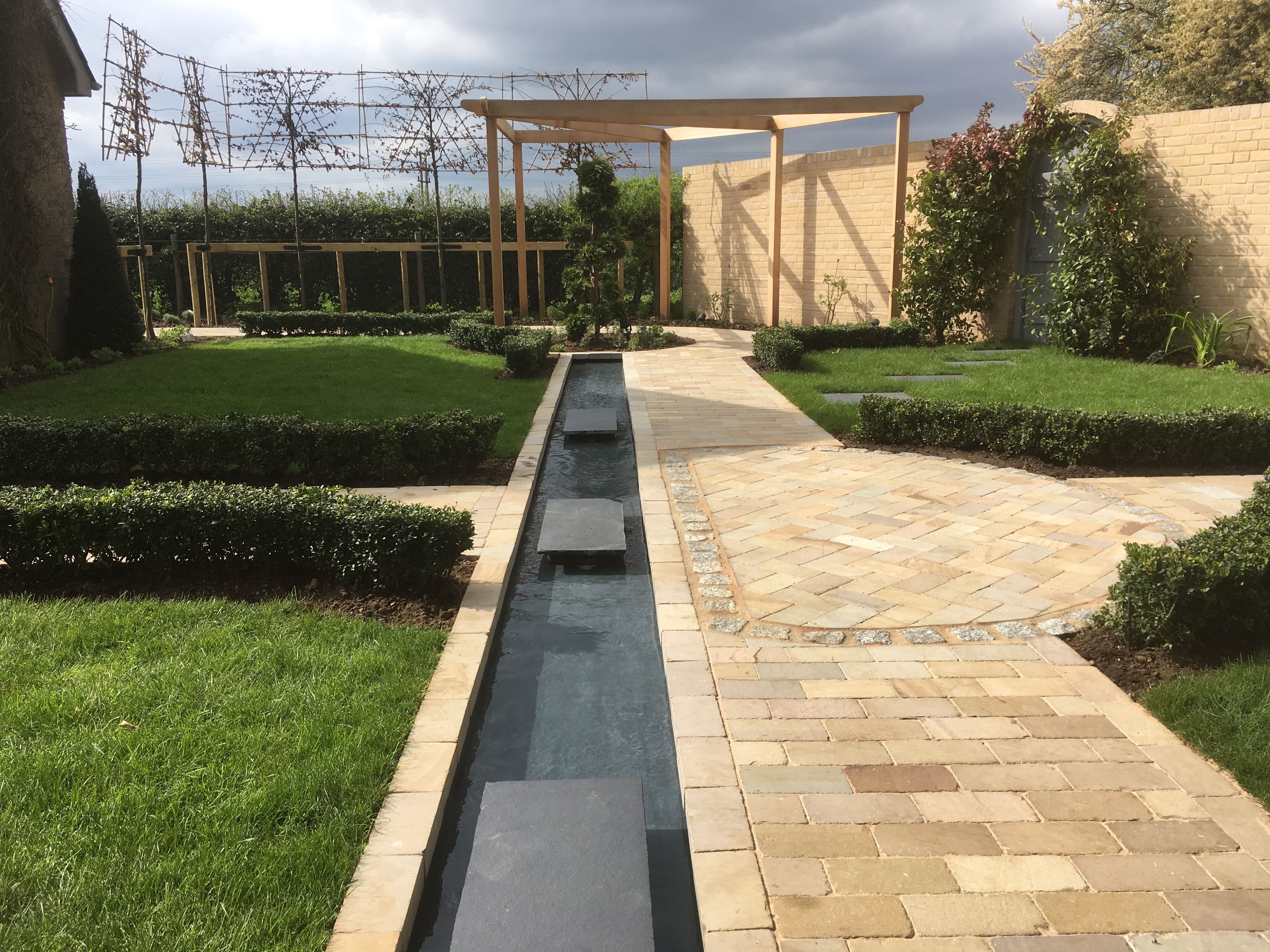 Hard working summer plants for your garden
Plants are such an important feature of our gardens, they are the frosting on the cake but what would a cake be without frosting! We now have very busy lives though and most people don't want to be spending hours each week carefully pampering plants that seem determined to die into blooming for two weeks of the year. 
So here are some of the perennials that I come back to time and time again to provide long summer colour, robustness and reliability.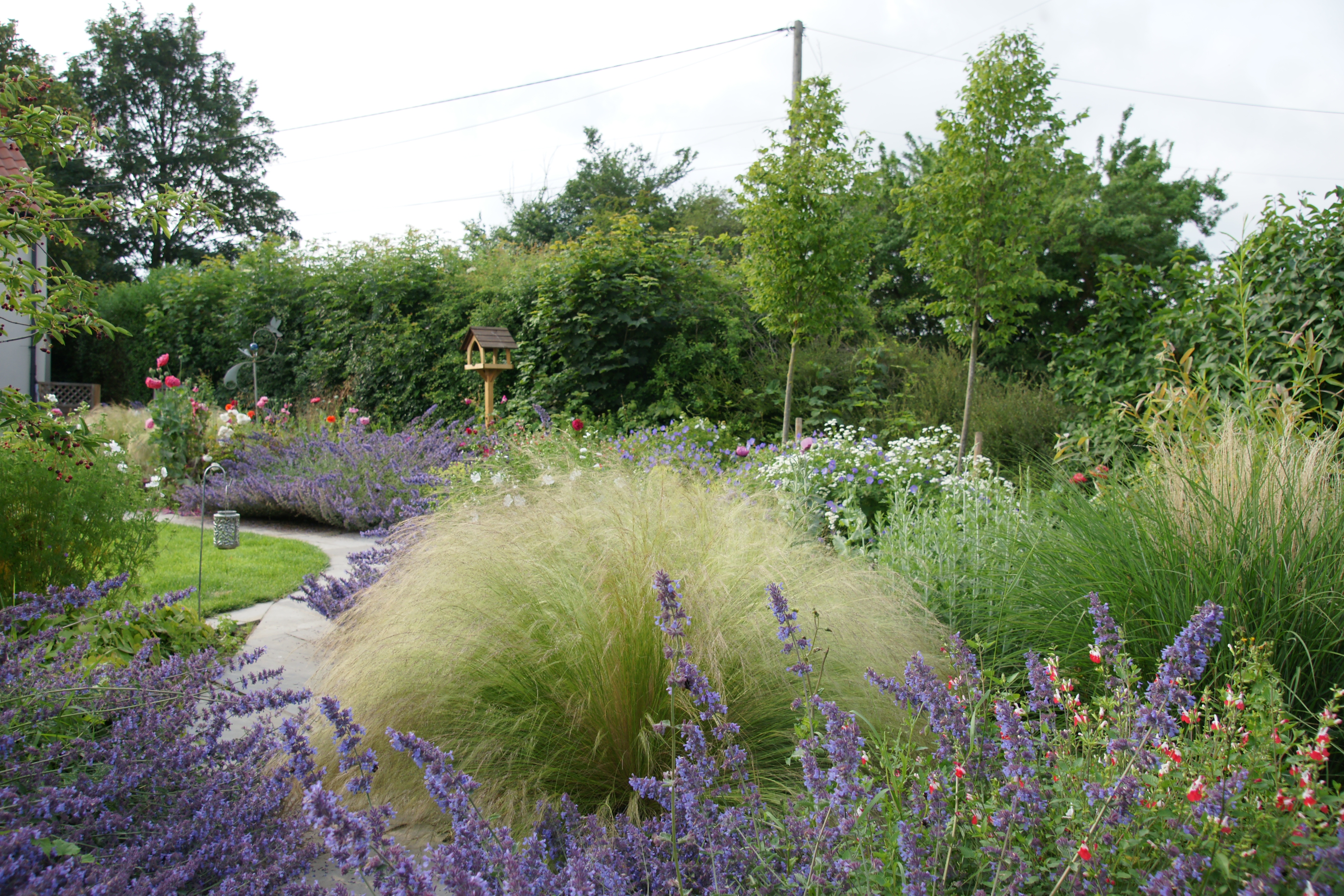 Salvia nemerosa 'Caradonna'
Salvias are incredibly versatile plants from the culinary sage to tender annuals they have a large range of places in the garden. My favourite are the hardy varieties and the designer favourite has got to be Salvia nemerosa 'Caradonna' and you can see why, the rich purple flowers stand out like jewels in the flower bed and make the colours around them more vibrant. They will keep producing flowers from June to October if you can snip off the faded blooms but will still give a long flowering period if you don't. They have a neat upright habit so can fit in a relatively small space between other plants and look great with grasses. They prefer full sun but will grow in most soils and part shade and are drought tolerant once established and generally trouble free.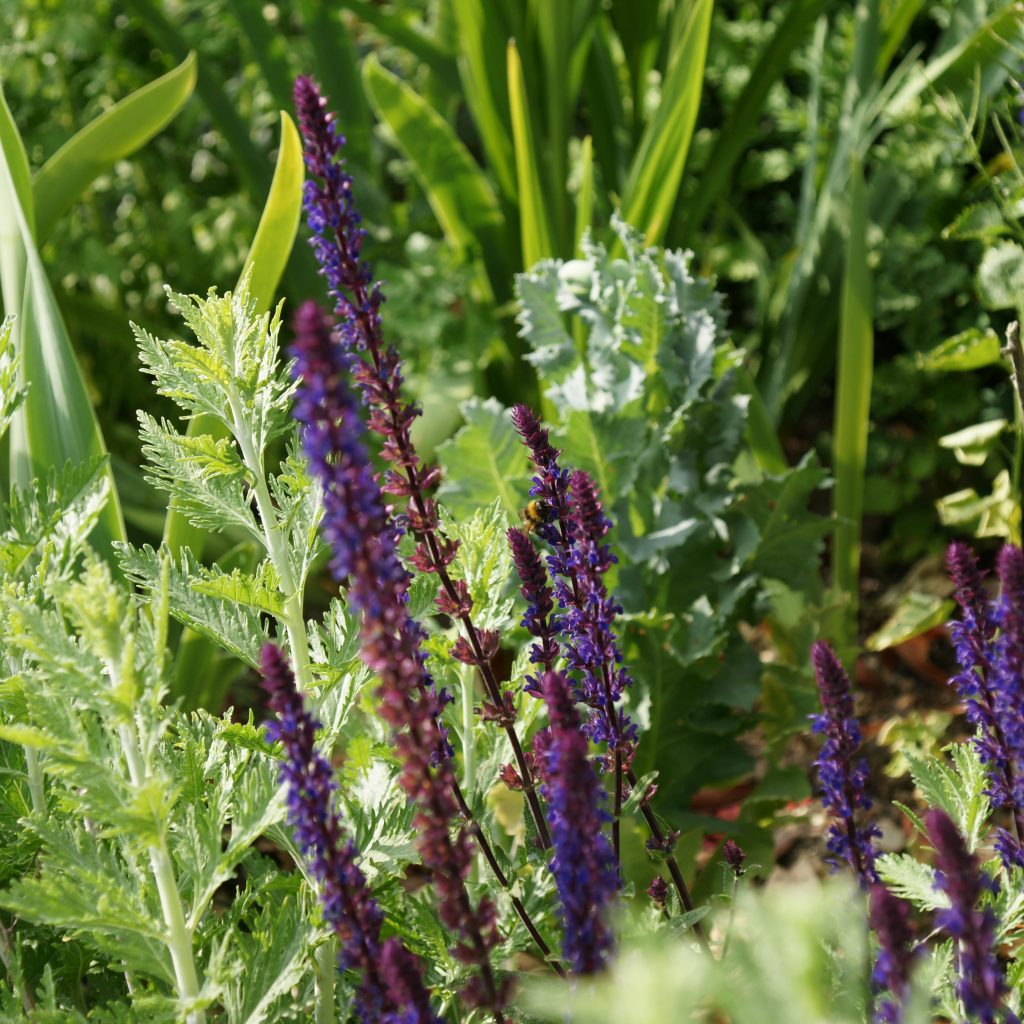 Salvia x jamensis 'Hot Lips
Another fantastic Salvia, 'Hot lips'  produces an abundance of little white and red flowers (Starting off primarily red and turning whiter as the season progresses) from as early as may till the first frosts. The foliage smells wonderful too and is best positioned where you will brush past it. It keeps some foliage in winter and is considered half hardy and best grown in full sun and well drained soil but i've found it to be tolerant of clay, part shade and other less than ideal conditions though you get a slight reduction in flowers and a more sprawling shape. Perhaps not one for the far north though.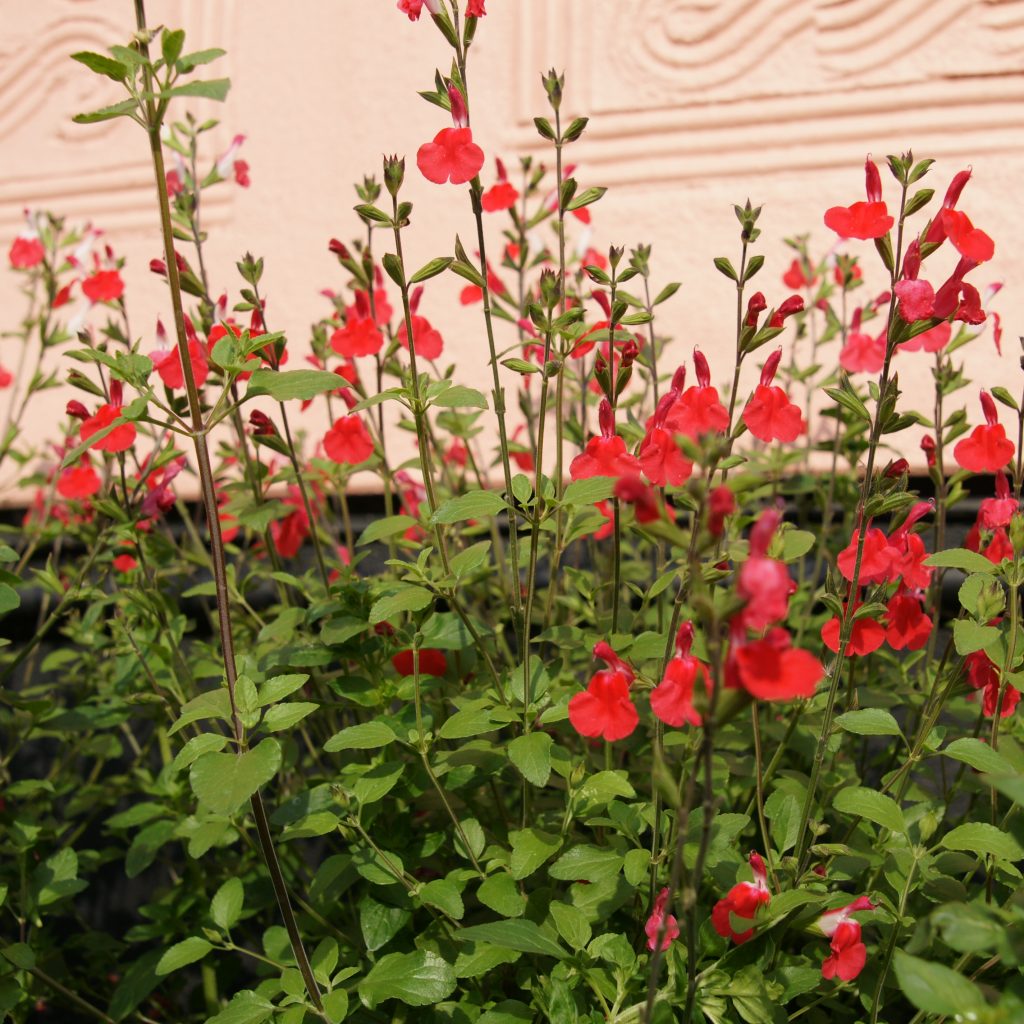 You will probably have seen Erigeron at some point, its become a popular plant due its amazing flowering ability. This sweet little daisy like plant will produce hundreds of little flowers  for often about 9 months of the year. It is very good at self seeding which with such an endearing plant is a bonus not a drawback. You will often see it growing in paving and wall crevices or it can be grown at the front of beds. I like to grow it in pots around taller perennials in full sun. It is drought tolerant once established, trouble free and will withstand a lot of neglect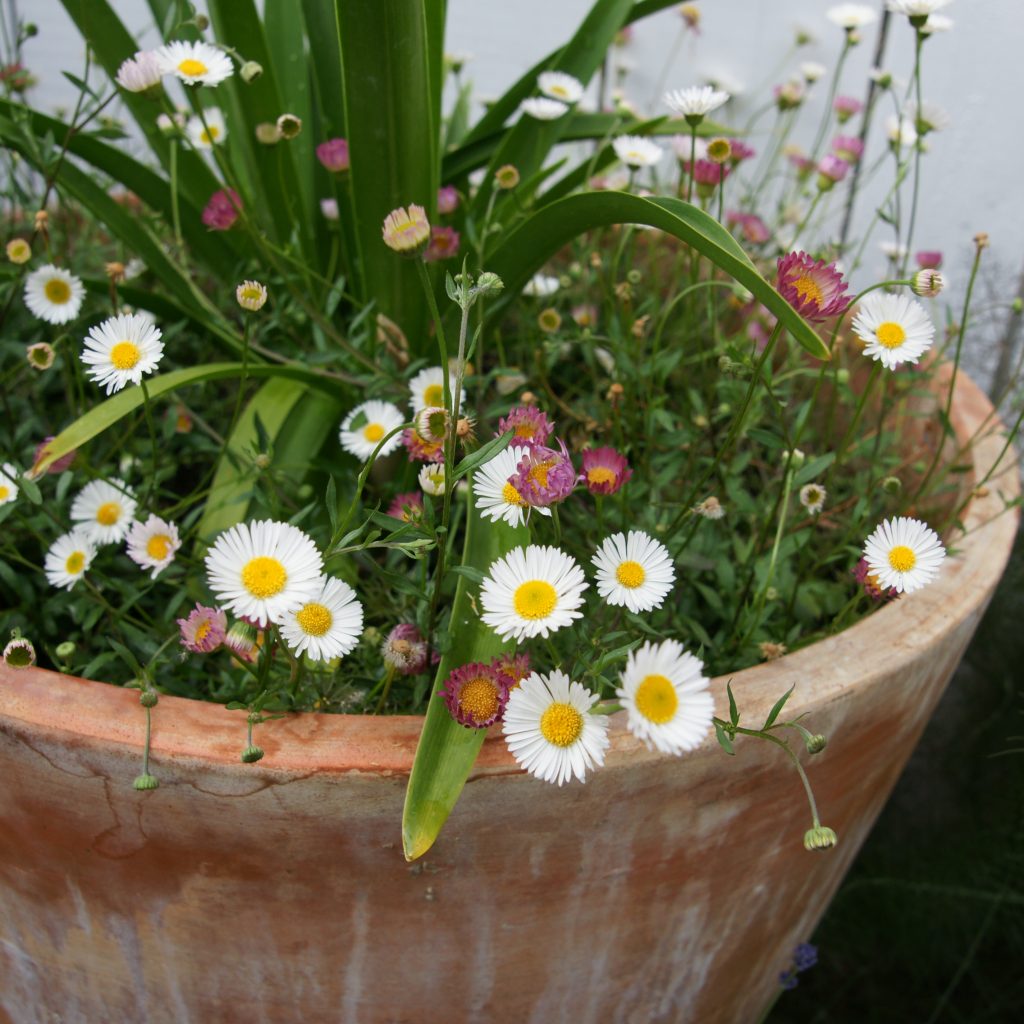 Nepeta racemosa 'Walker's Low'
If you love a soft, cottage garden look then Nepeta is the plant for you.  Not only does this bring a long flowering period and silvery grey scented foliage to the table the bees go absolutely mad for it. It's great value for money as it puts on lots of growth in a couple of seasons and can easily be divided to make more plants. It ideally needs chopping back after its first flush of flowers to let the next come through but if you don't get round to it, its not the end of the world! It has a slightly floppy habit in richer soils so needs room to grow without impeding other plants. Rabbits and deer avoid it most of the time but if you have a lot of cats in your neighbourhood you may have more issues as its common name is catmint!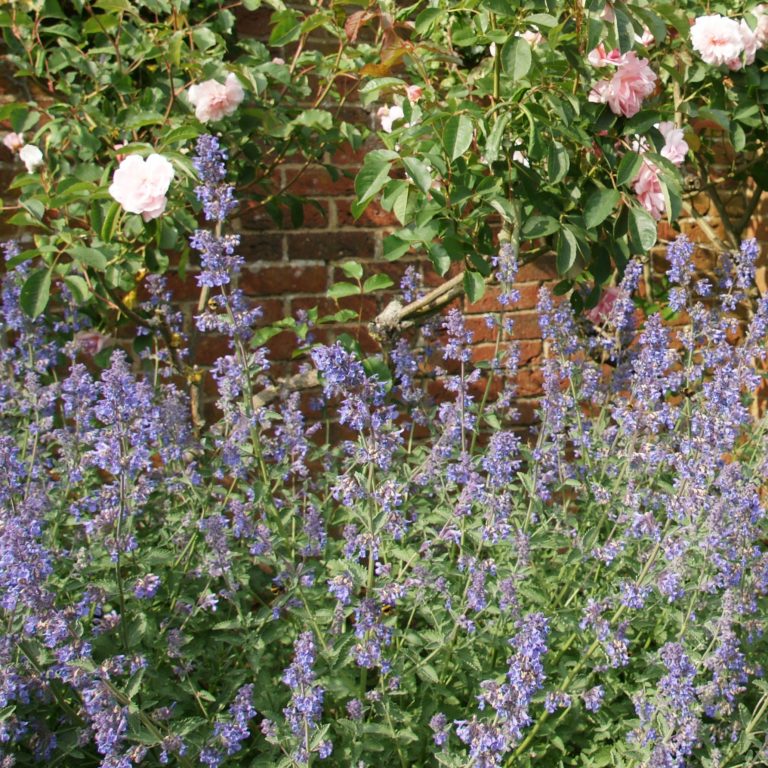 I can't pick one favourite hardy geranium because there is a geranium to fit any garden and so many to choose from. Full sun to almost full shade, most soil types, and uses as a rambling groundcover or more upright and delicate there will be one right for you. The longest flowering is 'Rozanne' a vigorous blue flowering geranium suitable for full sun or part shade which will use other plants as a foothold to grow taller. A more sedate version is 'Johnson's Blue' (Pictured right). The colours range from dark bruised purple, to almost neon pinks and delicate blushed whites and a variety of leaf shapes and sizes. They are drought tolerant once established and rarely have issues with pests and diseases.